You can easily see ants anywhere. A few ants may not be a concern, but thousands are actually a problem with the distractions they cause. In particular, the appearance of Rove Beetles poses a big threat to family health, especially young children. Let Hanoi Pest Control's professional anti-ants service solve your problem quickly, safely and economically.

Signs of ant infestation
a) Signs of ant
A few ants that appear in the kitchen may only be a bit uncomfortable, but the whole nest with hundreds or even thousands of them is a serious problem. Early detection of the signs left behind by ants and quickly finding the correct treatment before they can reproduce, the number of increases is decisive to 70% of successful get rid of ants. Spend some time observing your home for the following signs: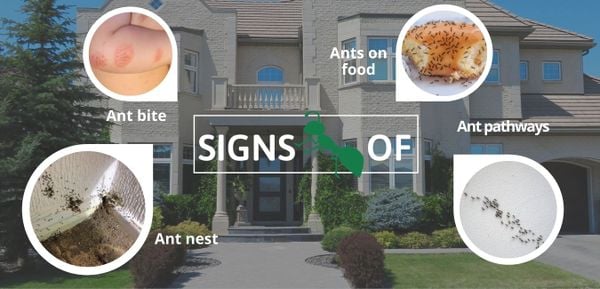 Many customers seek the support of Hanoi Pest Control when the number of ants in the house increases strongly and cannot be controlled. Some because subjectively did not pay attention to the appearance of "a few stinking ants", others due to using the wrong method of destruction, relying on "tips" on the Internet or easy insect sprays products. easy to find in any supermarket. But they did not expect it to be the persistent, intense vitality of the ants, the large number and the ability to quickly adapt, even adapt to insecticide resistance, allowing them to reappear quickly, bringing about unpredictable danger.
b) Damage caused by ants.
The harmful effects of ants are very painful stings, even burning burns, infections (Rove Beetles, fire ants), negatively affecting health, especially young children.
- For health: Ants can be the main cause of infection, spread of Salmonella bacteria, causing a number of diseases such as smallpox, dysentery, enteritis or pneumonia. Many people think that ants are not harmful, which may be true for some species of ants such as black ants, stink ants that only annoy us, but it is wrong for fire ants, red ants or Rove Beetles. In fact, there are cases where a large number of fire ants bite people, causing massive anaphylaxis and death.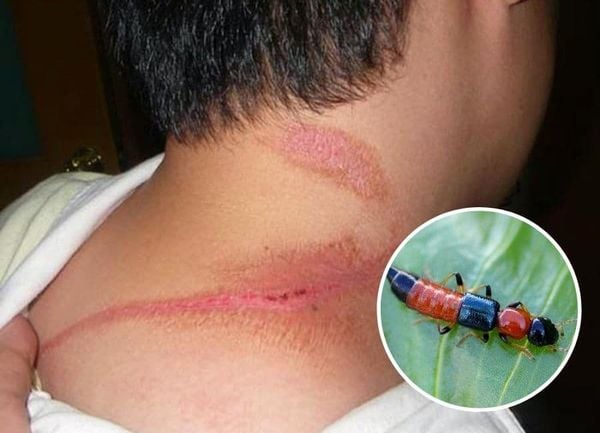 - For the property: Carpenter ants prefer to choose areas with moist wood: kitchen cabinets, beds, wooden shelves ... to build their nests and build their empires. Because of this, ants damage wooden structures, severely damage property if not detected early and destroyed in time.
Ant killers products on the market are very popular now. However, not everyone has enough knowledge and experience to choose and use correctly to bring high efficiency. Not to mention using the wrong dosage or buying counterfeit goods, which have a significant impact on the health and the surrounding environment. To ensure family safety and effectively kill ants, immediately contact Hanoi Pest Control's professional ant removal service.
Why is Hanoi Pest Control's ant control service?
Getting rid of ants has never been an easy task, especially for a company with little experience that doesn't know the different behavior of different ant species. Nearly 20 years of operation, building a solid reputation in the professional ant and insect control industry allows us to be proud to be one of the few leading pesticide companies on the market. . For many years, corporations, large and small business agencies (Vingroup, Government guest house, A25 hotel chain, Song Duong restaurant ...) and millions of households across the country have trusted to choose. trust, entrust the full responsibility of the mission to protect property and health from the attack of ants.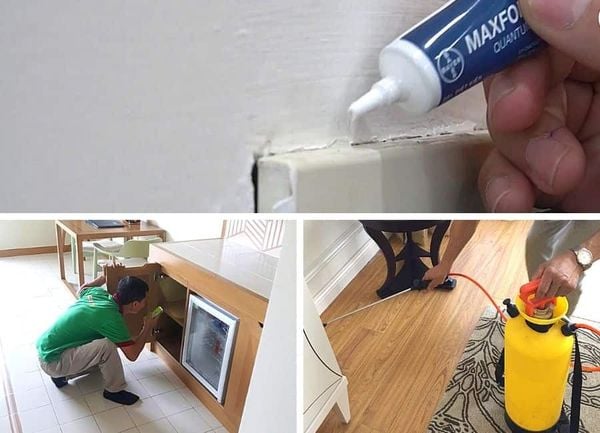 Two factors determine service quality: HUMAN and TECHNOLOGY. The team of technicians is the staff who work and accompany the company during the development process, directly handling ants where each house has different damage status, ant species, the number of Diversified knowledge and processing methods, Hanoi Pest Control technicians fully equip themselves with necessary knowledge, seasoned experience, combine high skills, are well trained, a sense of responsibility. is committed to providing perfect service towards absolute satisfaction of customers.
On the other hand, technology is an indispensable factor to support people. Recognizing the continuous development of science and technology, focusing on investment in renovating equipment, grasping modern ant control technologies from developed countries in the world such as Germany and Japan. .. to be given top priority by the company management. Not only for profit, all services provided by Hanoi Pest Control are oriented towards the value received by the customers and the satisfaction of customers when finding us.
Customer value

Effective methods of controlling ants
- Put ant baits:
Using bait in places where ants often travel, the way of ants .... Products used by Hanoi Pest Control are products we distribute exclusively in Vietnam: MAXFORCE QUANTUM belongs to Bayer Germany brand. The bait product is intelligently designed, eliminating ants radically according to the mechanism of transmission, long-standing, strong efficiency. MAXFORCE QUANTUM contains bitter active ingredients that prevent ingestion of children and pets.
- Chemical spray:
The special treatment method effectively destroys Rove Beetles and some other ants cannot be destroyed with bait.
- Consulting on hygiene and prevention of ant intrusion in the future
In addition to combining baiting and chemical spraying, Hanoi Pest Control's technicians also advise customers on cleaning solutions, repairing hardware structures, preventing the risk of ants coming back in the future.
Customers using HNPC's ant extermination service are very diverse:
Eliminate ants at home for households, apartments, and villas

Kill ants for restaurants, hotels, resorts, resorts

Kill ants for state agencies, offices

Kill ants for production establishments, factories, goods warehouses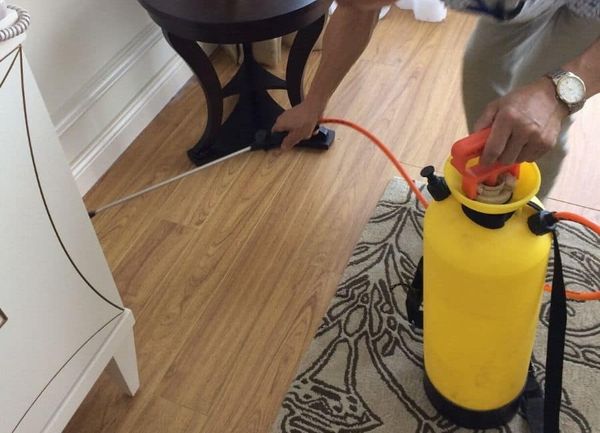 ***Photo realistic***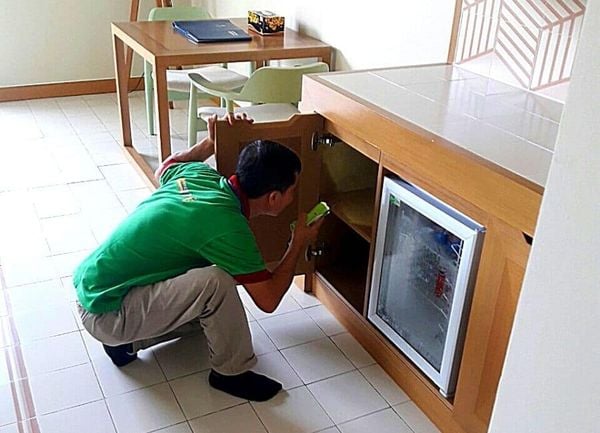 ***Photo realistic***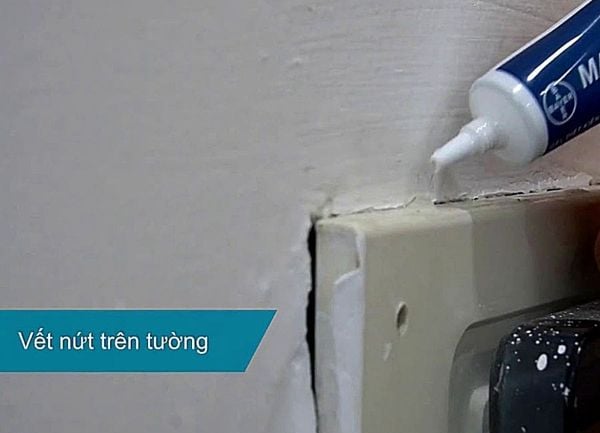 ***Photo realistic***
If your house has ants, please pick up the phone and contact us for the location closest to you !!!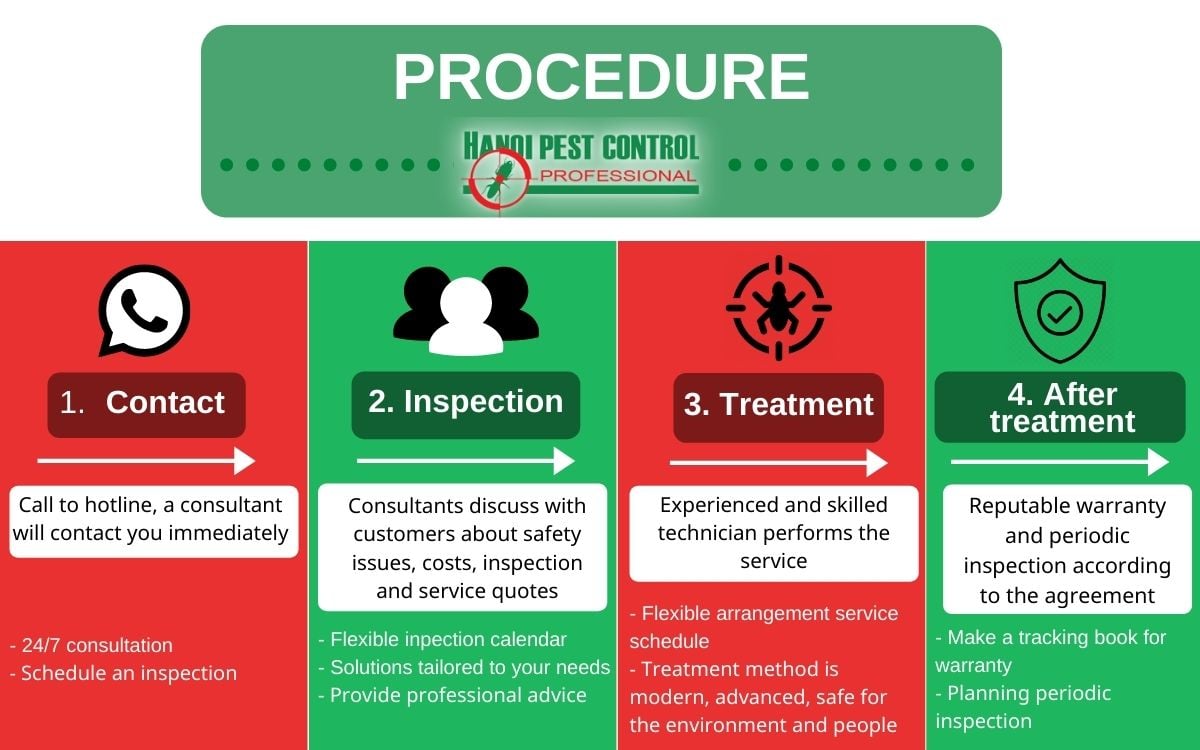 Commitment to reputable and long-term warranty. Warranty period depends on contract value, customer agreement and HNPC. For details please contact: 0368 298 280