Did you know that flies are responsible for dangerous digestive diseases: cholera, typhoid, dysentery. Flies are symbols of pollution, unsanitary, and disease. They are not only annoying for life, but also cause your business image to decline, especially the food business unit. No more wasting time and money to find ways to kill this insect because Hanoi Pest Control's professional fly-killing service is always ready to serve.
Signs of fly infestation
a) Signs of fly
A few flies buzzing around you, appearing in your kitchen or living room may not be enough to bother you, but dozens or hundreds are another matter. Early detection of the signs of flies left behind and quickly find out the correct method of treatment before they can reproduce, the number increases strongly, it determines 70% of success in killing flies. Spend some time observing your home for the following signs:
Most customers turn to Hanoi Pest Control's professional fly-killing service when the number of flies is at an alarming level. Some because subjectively did not pay attention to the appearance of "a few flies", others due to using the wrong method of destruction, relying on "tips" on the Internet or the insect spray products found. at any supermarket. But what these customers did not expect is the persistent, intense vitality of the species, its numerous numbers and its ability to quickly adapt, even adapt to resistance, allowing them to reappear quickly. a time disappeared, bringing with it danger.
b) Damage caused by fles
Flies are always a concern of any household or business because their harm is really serious. Especially in the restaurant and hotel industry. Flies symbolize unhygienic, pathogens ... Just one fly appears enough to scare diners, negatively impact the reputation of your business, seriously reduce revenue, disrupt a good image of beauty that you spend years building up.
One of our clients in Hanoi shared that family life was completely turned upside down as the fly population increased rapidly. Although it takes a lot of money and effort for convenient spray products, insect traps, and electric racquets, the effect is only short-lived. The flies reappeared quickly, and their numbers were even greater than before.
Save your time, money and effort, immediately contact Hanoi Pest Control's professional fly-killing service
Why is Hanoi Pest Control's fly control service?
Getting rid of flies from their roots has never been an easy task, especially for a company with little experience in dealing with flies that doesn't know the behavior of flies. Nearly 20 years of operation, building a solid reputation in the professional fly and insect control industry has allowed us to be proud to be one of the few leading fly control companies in the market. For many years, corporations, large and small business agencies (Vingroup, Government guest house, A25 hotel chain, Song Duong restaurant ...) and millions of households across the country have trusted to choose. trust, assign full responsibility to protect health, prevent the spread of diseases from flies.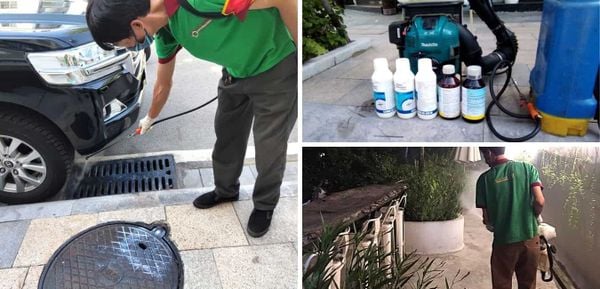 Two factors determine service quality: HUMAN and TECHNOLOGY. The technical team are employees who have been with the company since the beginning. They directly contact and treat millions of customers with diverse areas, different numbers and densities of flies. They know the behavior of flies, combine extensive knowledge with professional skills to bring customers perfect service, destroy flies at the root with the most optimal, most appropriate, most economical method.
On the other hand, technology is an indispensable factor to support people. Recognizing the continuous development of science and technology, focusing on investment in renovating equipment, grasping modern fly control technologies from developed countries in the world such as Germany, Japan, UK ... is given top priority by the management of the company. Not only for profit, all services provided by Hanoi Pest Control are oriented towards the value received by the customers and the satisfaction of customers when finding us.
Customer value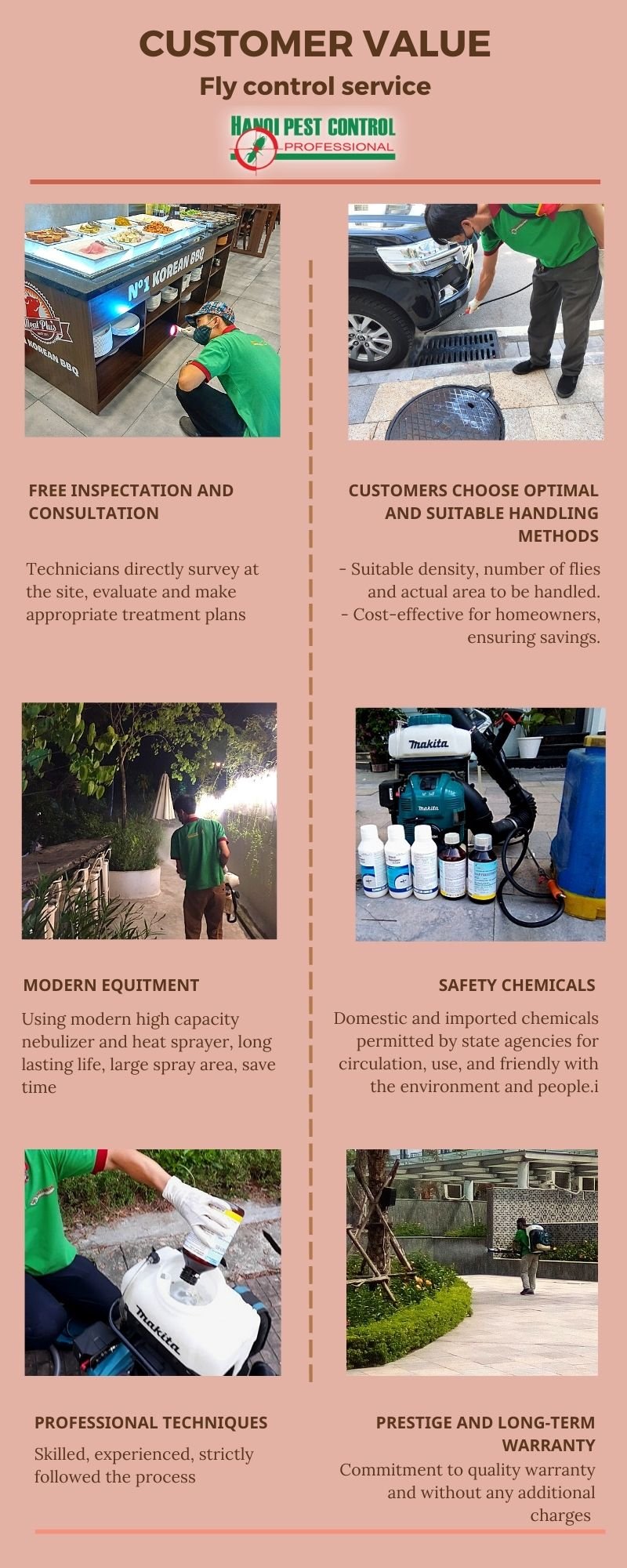 Effective methods of controlling flies
- Chemical spray:
The most effective method for thorough and long-term killing of flies. Using specialized machines, technicians will spray chemicals in the interior and around the house, destroy the flies in the house and block their entry from the outside.
- Insect net doors.
This is also an effective method to prevent the invasion of flies from outside, highly appreciated by many homeowners. Currently, Hanoi Pest Control installs and constructs genuine, high-quality Japanese Metaco insect net.
- Insect killer lamps:
Most insects like light and so do flies. They will aim for light. So flies or insects that come close to the trap are sucked in and then destroyed by the electrical system inside the trap. This method is used to destroy individual flies, low density indoors.
- Consulting hygiene measures and prevention of fly infestation
In addition to the above methods, Hanoi Pest Control's technicians also advise customers on cleaning solutions, repairing hardware structures, preventing the risk of fly back attacks in the future.
The customers using HNPC's fly-killing service are very diverse:
Kill flies at home for households, condominiums, and villas

Kill flies for restaurants, hotels, resorts, resorts

Kill flies for state agencies, offices

Kill flies for production facilities, factories, goods warehouses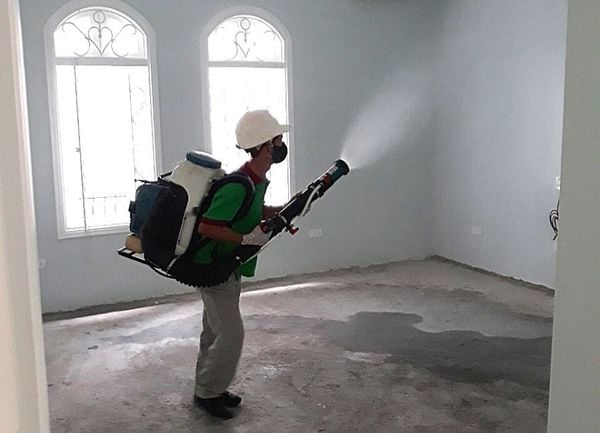 ***Photo realistic***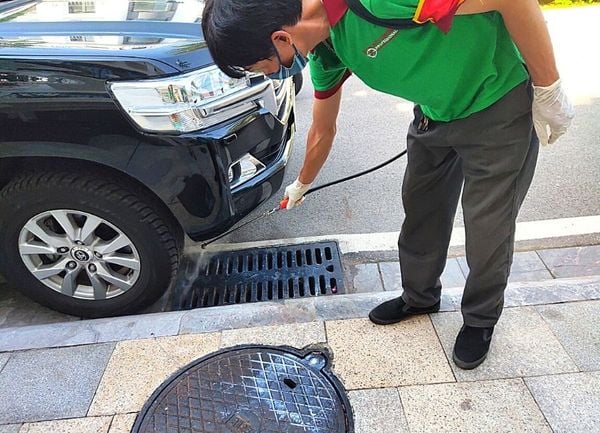 ***Photo realistic***
If your house has flies in your house, please pick up the phone and contact us for the location closest to you !!!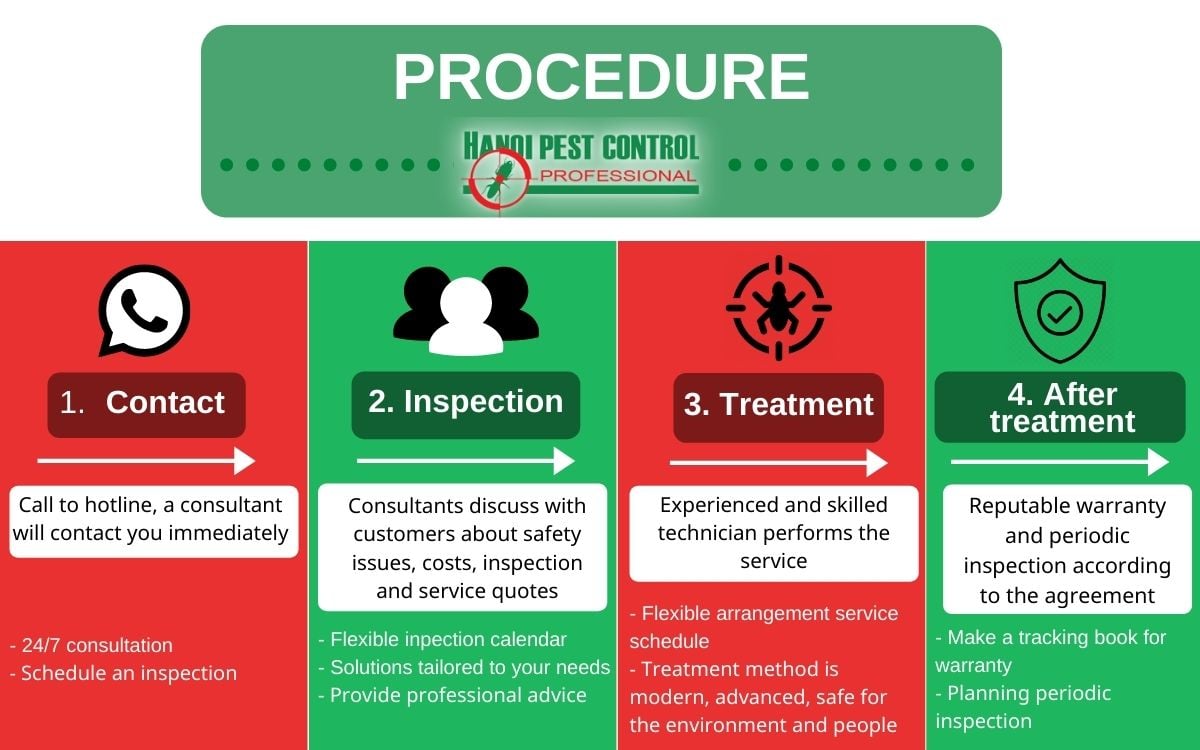 Commitment to reputable and long-term warranty. Warranty period depends on contract value, customer agreement and HNPC, mosquito condition, size ... For details please contact: 0368 298 280