Xterm, developed by Sumitomo Chemical Company, is a revolutionary baiting system incorporating new design features that include the latest highly attractive, fastest acting anti termite bait matrix. Not only effectively destroying termites, Xterm bait station is also a "green termite" solution that is safe for human health and friendly with the environment.
How does Xterm get rid of termite?
There are two ingredient used in bait station: Termite's food and chemical
- Termite's food: Ingredients containing high Cellulose attract termites
- Chemical: There are two types of chemicals used in bait stations. Insect Growth Regulator (IRGs) and slow release toxicants. IRGs are hormones specific to insects. In termite baits, IRGs mostly prevent termite from forming new exoskeleton. There are also known as Chitin Synthesis Inhibitors(CSI). After feeding on baits containing CSI termite cannot moult properly, resulting in their death.
Baits consumed will not kill termite immediately, giving them ample time to return to their net and spread the baits amongst their nestmate with the same toxicant. This bait is transferred through the colony until it ultimately implodes and dies.
Xterm system
Xterm system includes two station: Xterm In Ground (IG) Bait Station and Xterm Above (AG) Bait Station
- Xterm In Ground (IG) Bait Station:
The In Ground stations are supplied complete with timbers. They are very robust with entry points for termites to enter and have ample room for bait cartridges to be inserted above the timbers once feeding is detected. The lid is designed in such a way to allow ant baiting to occur to keep the stations free of ants which may affect termite aggregation. A key for easy access is also included.
-

Xterm Above (AG) Bait Station
Use in the case of a house that is infested by termites, termites, and need to control and destroy quickly.
AG stations contain 2 x 60 gram shrink wrapped bait canisters. Screws are included for attachment and lid security. Bait placed in this AG station attracts termites and kills them. AG regardless of where the bait station is located, they begin to operate at the time that is set.
Installation process for xterm station
Advantages of Xterm Bait Station
The advantages this new active brings are:
- Faster acting. Xterm will bring about colony elimination quicker.
- Higher loading, Xterm has a higher loading of active ingredients, thus there is less bait required to cause colony elimination.
- Smart component design. Xterm is in neat, professional canisters that can be placed in the stations with no mess.
- Excellent safety profile – children and pet friendly,
- Environmentally smart – Xterm™ only targets termites avoiding excessive insecticide use.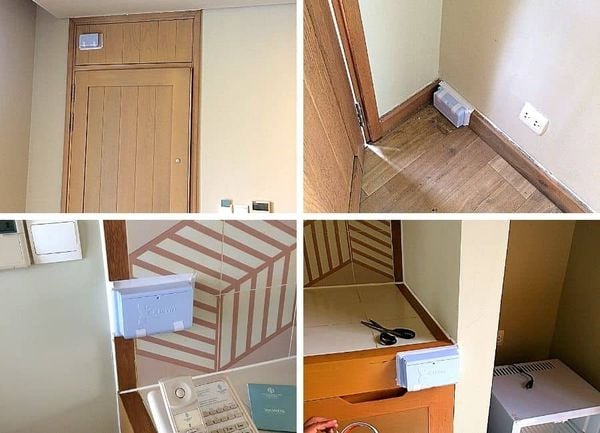 HNPC's termite control service use Xterm Bait Station
As a leading expert in termite and insect control, Hanoi Pest Control offers you the most advanced solution for terminating termites by Xterm bait method. We have a technically trained team of technicians in the correct use of Xterm baits and other insect control solutions. When using our service, customers enjoy many benefits:
- Free of charge to survey and give dedicated advice on insect control solutions that customers are having.
- Periodic inspection, reputable warranty towards the highest customer satisfaction
- Use the most modern and specialized equipment
- The most competitive price.