Introducing METACO Pleat Net: Zipooh
a) Introducing
METACO Pleat Net with the advantages of stacking when not in use, easy sliding. The neatly designed can be used to install to any space. Zipooh Screen doors help prevent not only mosquitoes but also other harmful organisms: flies, mice, butterflies, cockroaches ... and trash from entering the house, effectively protecting your family from infectious diseases caused by flies and mosquitoes.
b) The advantage
Optimal control of the penetration of insects, small size trash into the private working space and environment

Convenience: When using Zipooh, users can close the net when necessary and store the net away when not in use.

Products are installed customized according to the space & area of ​​the door position, high aesthetics, not breaking the house structure.

Easy to install door mesh when needed: Mesh screens and sliders are installed with full contact with the stop, so there is no space for mosquitoes to pass through.

With small openings the screen door helps homeowners take advantage of the light and wind to provide ventilation for the house and save energy costs (air conditioning, screen power, fan ...) Completely refreshing with a natural atmosphere, open living space.

Safe for health and the environment by not using chemicals.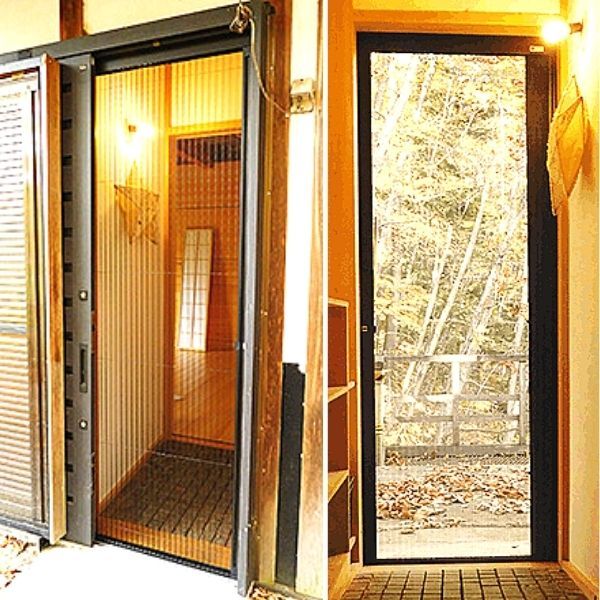 ---
Feature
Barrier free

Wheelchair accessible with a flat 5mm high bottom rail that enables passage without any difficulties with minimal tripping hazard.

This newly designed anti-derailment bottom rail prevents the product deviating from the track in the event of unexpected impact and/or strong wind

PP Net

NET (100% polypropylene monofilament ) with Metaco Stamp-pleating Technology achieves higher rigidity and mechanical resistance, keeping the entire screen upright, letting maximum airflow and a pleasant visual impression. Shielded with pigment black (Carbon) for protection from UV radiation.

Colors available: white and bronze
---
Product work dimension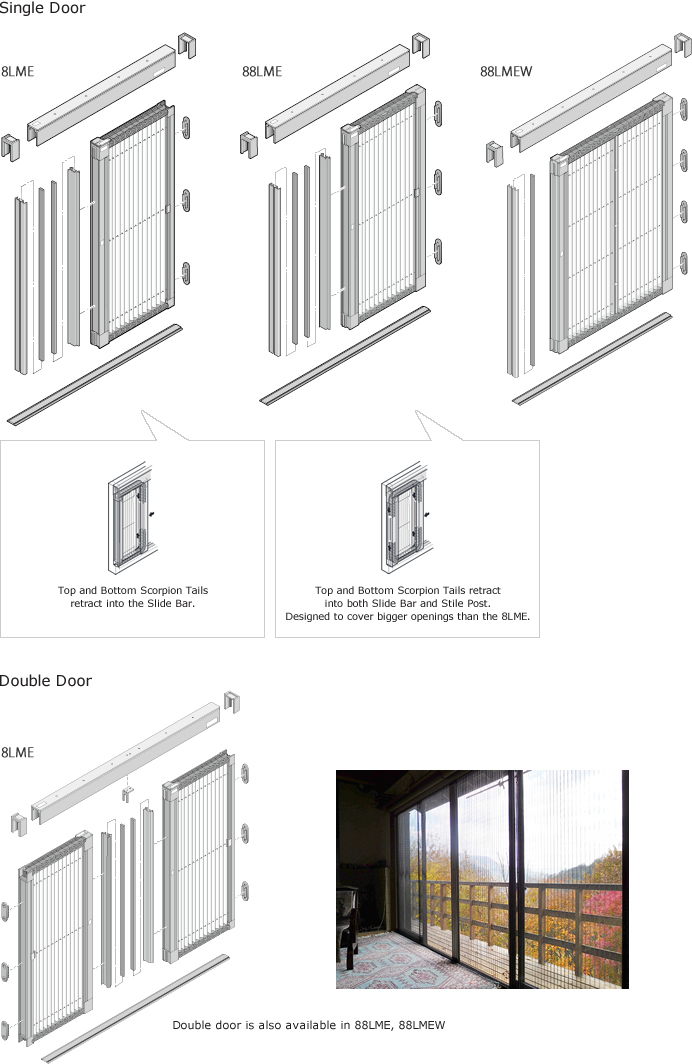 ---
Installation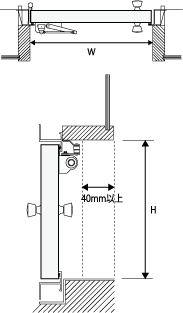 Install location should meet the conditions below:
Install location (door frame, wall, floor, etc..) is flat.

Install location has a width space of 40mm or more.

Door closer, handles and/or knobs do not interfere with the product.

Door opening is square, parallel and that all 4 corners are right-angled
---
Measuring


Check the install location and measure the width and height of your opening
NOTE : Measure the opening width and height in 2 or 3 different places, as many openings are not square.
When placing your order, use the biggest size of the measurements.
NOTE : The top margin of the product allows you to adjust +10mm, -20mm in height.
---
Metaco Pleat Net Zipooh Tandem
This is the multi screen specification. You can connect up to 3 screen-units on one side, and cover openings up to 7.8m in width with double retracting systems.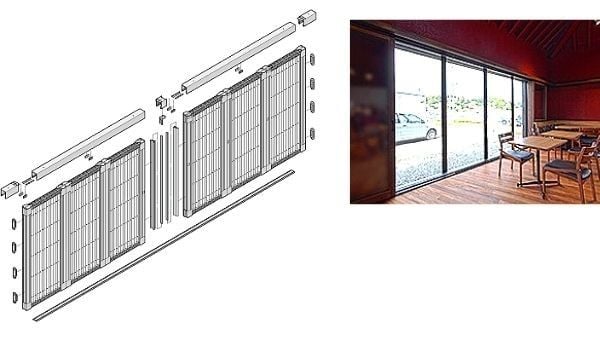 *** Maximum width of single screen is W1,300mm

HNPC-High Class METACO Insect Net installation.
Mosquito screen door products with Japanese Metaco brand are imported by Hanoi Pest Control, genuine, fully-documented, to meet the strict requirements of the demanding Japanese market.

Professional technician team, well-trained; consultancy service - Installation in accordance with the aesthetic requirements of customers.

Warranty, maintenance and repair

Warranty policy up to 03 years, you don't pay out-of-pocket for repairs

Shipping and installation according to customer requirements, ensuring technical requirements.

Competitive price, commensurate with product quality
If you are interested in mosquito net door products please contact us at the following information for a free consultation and to purchase genuine Japanese Metaco.
---
Hotline: 0368 298 280
Free Call: 1800 545 468
Add:109 Tran Duy Hưng Street, Trung Hoa Ward, Cau Giay District, Hanoi.