METACO Pleat Net Side Fix
Introducing METACO Pleat Net side fix
a) Introducing
METACO Insect Net with the advantages of stacking when not in use, easy sliding. METACO pleat net side fix often installed for door frames with seldom open or no opening, such as wind door or mesh frames outside the doors, opening and closing operations are not affected. Screen doors help prevent not only mosquitoes but also other harmful organisms: flies, mice, butterflies, cockroaches...and trash from entering the house, effectively protecting your family from infectious diseases caused by flies and mosquitoes.
b) The advantage
Optimal control of the penetration of insects, small size trash into the private working space and environment

Convenience: When using Caterpillar 2, users can close the net when necessary and store the net away when not in use. Mesh is stowed in an aluminum frame, good preservation and higher aesthetics.

Easy to install door mesh when needed: Mesh screens and sliders are installed with full contact with the stop, so there is no space for mosquitoes to pass through.

With small openings the screen door helps homeowners take advantage of the light and wind to provide ventilation for the house and save energy costs (air conditioning, screen power, fan ...) Completely refreshing with a natural atmosphere, open living space.

Safe for health and the environment by not using chemicals.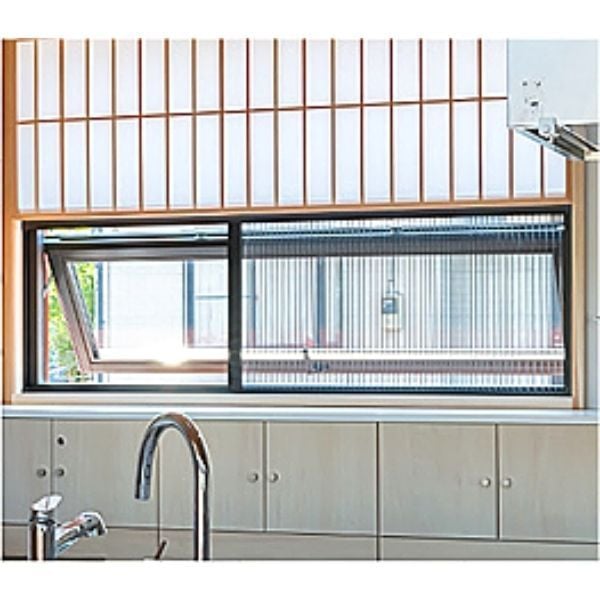 ---
Feature
Suitable for a wide range of windows (Maximum width 2600mm in double door)




When retracting the screen door, the slide bar and the stile post fits perfectly, it makes a pleasant visual impression.

PP Net

NET (100% polypropylene monofilament ) with Metaco Stamp-pleating Technology achieves higher rigidity and mechanical resistance, keeping the entire screen upright, letting maximum airflow and a pleasant visual impression. Shielded with pigment black (Carbon) for protection from UV radiation.(Black)

Black Grey




Colors available:

1. White

2. Silver

3. Champagne gold

4. Black

1 2 3 4
---
How to Operate
Easily open/close the screen operating the sliding bar.

The screens (single and double doors) close tightly by magnet.
---
Maintenance
-

Cleaning time:
Depending on the living environment, the level of pollution where you live, there is a suitable cleaning time. In crowded street and urban areas, Mesh doors getting dirty quickly is quite high, so cleaning every week or month. In suburbs and rural areas, where there is fresh air, less smoke and dust, the cleaning time may be longer.
- Instructions for cleaning:
Use a small brush to gently sweep and remove any dust on the mesh surface. or you can clean the screen by using a small clean damp cloth and a little diluted dish soap. Do not use hard cloth to wipe the stain. Cleaning the mosquito net is very simple. But because the door is located in a position with lots of wind, so in order not to get dust back into the house, you should choose low windy days, sunny days to do. In addition, it is advisable to clean the surrounding furniture to avoid getting dust on it.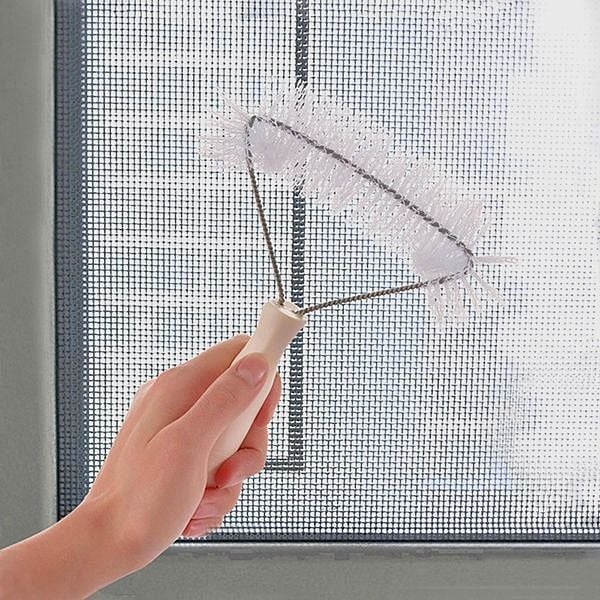 ---
Install Location Conditions
Check if the install location is not obstructed by any object that may interfere with installation and operation.
Choose a flat place with a 37mm width space for installation.

Check if the window handles do not interfere with the product.

Verify if the opening being screened is square, parallel and that all 4 corners are right-angled.
Windows suitable for installing to:
---
Method of measuring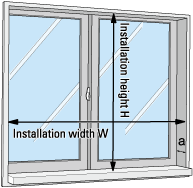 The required casing depth shown in Figure (a) to fit a product in the wooden frame is more than 37mm. Please designate the width and height of the installing space.
Attention: These measurements should be made on a few points of both width and height and the maxiam measurement should be used, When the wooden frame may have been deformed.
---
Configuration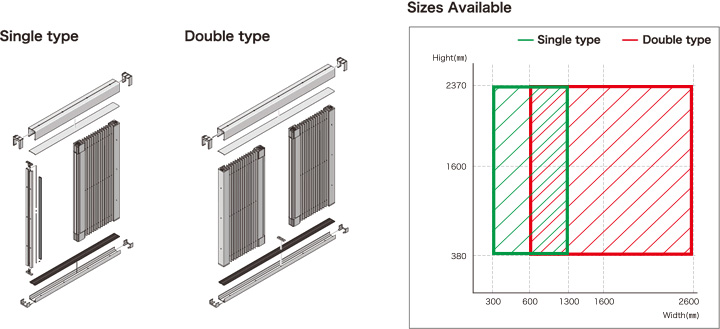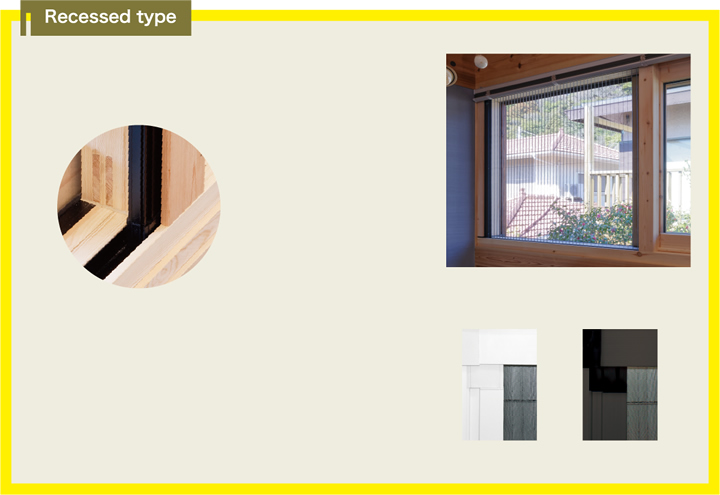 ---
HNPC-High Class METACO Insect Net installation.
Mosquito screen door products with Japanese Metaco brand are imported by Hanoi Pest Control, genuine, fully-documented, to meet the strict requirements of the demanding Japanese market.

Professional technician team, well-trained; consultancy service-Installation in accordance with the aesthetic requirements of customers.

Warranty, maintenance and repair

Warranty policy up to 03 years, you don't pay out-of-pocket for repairs

Shipping and installation according to customer requirements, ensuring technical requirements.

Competitive price, commensurate with product quality
If you are interested in mosquito net door products please contact us at the following information for a free consultation and to purchase genuine Japanese Metaco.
---
Hotline: 0368 298 280
Free Call: 1800 545 468
Add:109 Tran Duy Hưng Street, Trung Hoa Ward, Cau Giay District, Hanoi.